25 October 2021
How eSignatures could help your business!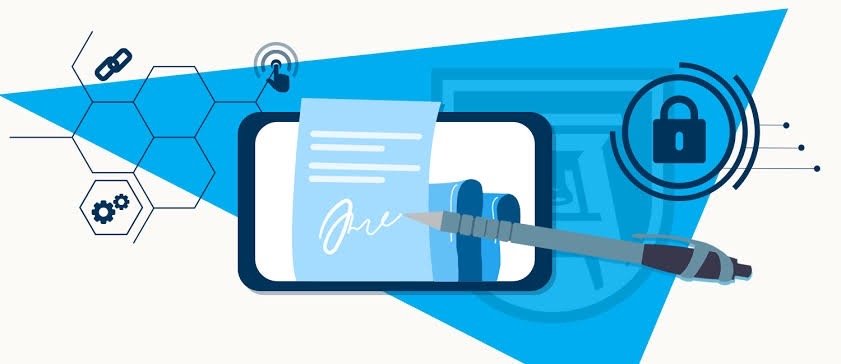 In today's world where business is changing rapidly. Delayed documentation processes can be a risk factor for your business to lag the competition, so how can eSignatures and DocuSign solve these problems.
with DocuSign 80% of agreements are signed in 24 hours and, of these, a further 50% are completed in an hour. DocuSign's award-winning platform strips out all the complexity of getting agreements signed, sealed and delivered – significantly streamlining and accelerating the task of doing business. It holds the title of the world's #1 electronic signing solution for good reason.
Users of DocuSign praise its simplicity and flexibility. Once inside the DocuSign portal, it's easy to set up a new 'envelope' (DocuSign's name for the container that holds the agreement or transaction that you're signing). Then, you gain access to rich features like:
Two-factor authentication for recipients of the envelope
Templates to speed up the creation of new envelopes
Document workflow management, so you can set out the order in which a document needs to be signed
Automatic reminders to follow up on people who haven't signed yet
The ability to create conditional fields in documents
Confidentiality, or the ability to control who sees what information in an agreement and much more
All these features are easy to use – much easier, yet much more technologically advanced, than printing, scanning, faxing and posting documents here, there and everywhere.
To learn more about how the DocuSign eSignature solution could accelerate agreements, eliminate manual handling, and save your business time and money. For further information, contact us at https://www.beryl8.com/en/contact-us