23 June 2022
5 Tips to Transform the Customer Experience for Agreements from DocuSign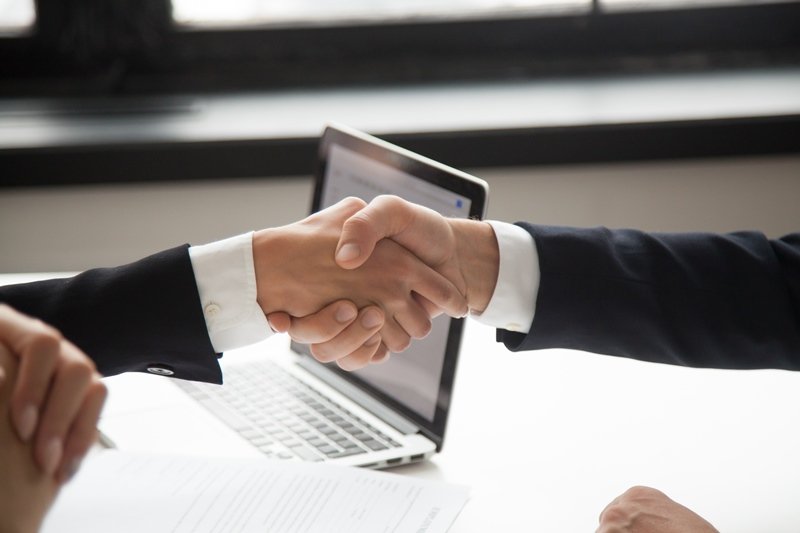 The implications of remote work, social distancing and digital transformation initiatives have led many to quickly invest in digital solutions like e-signature to convert traditional processes into a digital format. While many enterprises implemented e-signature to support remote work, this was just the first step to delivering the customer experience required to compete in today's environment. Truly innovative customer experiences require a holistic approach that identifies opportunities for automation throughout the customer journey.
Here are five tips to help enterprises give customers the amazing agreement experience they expect.
Identify areas of growth for process automation
Investing in an e-signature solution is a great first step in adopting a digital-first approach for agreements, but enterprises should identify all stages of the customer experience and digitally enhance the many steps and approvals that lead up to e-signature. Many of these steps are decades-old processes, and they are a significant factor in customers' impressions of a company. This is a powerful opportunity for a business to stand out by moving away from one-way, time-consuming processes to two-way dynamic, secure, and personal interactions.
It's important to identify which business processes can be optimized to provide tangible, impactful results. Businesses that prioritize automating the end-to-end agreement experience and provide personalized, helpful interactions will be the companies that customers remember.
Create a superior and consistent process experience across any device
Customers today overwhelmingly prefer and expect digital-first interactions—whether it's on their phone, their watch, or their computer. In fact, our benchmark study reveals that because of COVID-19 more than half of U.S. consumers changed their communications preference from direct mail to digital communications. However, being "digitally available" or offering only e-signature capabilities across devices isn't enough. Instead, enterprises need to focus on tailoring individual interactions to provide a superior, end-to-end customer experience while also automating processes that allow customers to self-guide where possible.
For example, by approaching a fillable form as a data-driven digital interview, enterprises can deliver a more guided and interactive approach from the outset, even giving users the option to stop the process and pick it back up later—right where they left off. And by maintaining information from one interaction to the next, forms become more insightful and engaging touchpoints.
Enterprises must ensure they are ultimately facilitating what their customers are trying to achieve through self-guided, at DocuSign, highlights several ways to facilitate this, including, "straight through processing to avoid human error, automated workflows and modernizing back-office functions."
Use data from core systems to personalize the experience
With so many daily tasks already digitized, the information needed to prepare forms may already be available via other systems, such as customer relationship management (CRM) solutions like Salesforce or enterprise resource planning (ERP) solutions like SAP. The transformation happens when businesses connect these core systems of record to prefill and guide customers through the form process—completing only missing information or validating what is entered in real-time.
With the information obtained, enterprises can dynamically create personalized documents or electronic messages for digital signature immediately –rather than wait for a batch output process – and route the data or documents for approval. In addition, the process can be set up so that those documents are automatically sent to archiving systems or integrated into more complex case management workflows.
Moving data bi-directionally from and into core systems eliminates the need for staff to rekey information and accelerates turnaround time, delighting customers and enabling enterprises to collect revenue more quickly. By re-imagining interactive digital and mobile forms integrated with core systems and e-signature solutions, you can quickly deliver seamless, digital interactions at every step.
Embrace innovation to prepare for what's next
The global pandemic forced many enterprises to condense multi-year digital transformation strategies into a short timeframe. As the world continues to navigate the pandemic and its implications, enterprises need to examine these digital-first processes that they quickly put into place to ensure they are set up for the long term.
Being digital-first makes it easier to respond to "what's next" more effectively. The question now is how to maintain this momentum. More than just purchasing digital point solutions, it's important to implement platforms that proactively provide a foundation for the future, that can scale and evolve as needs change and mature over time. COVID-19 and other crises have taught us that reacting instead of being prepared is risky and limiting. By modernizing and investing in systems that make it easier to continuously improve and adapt, enterprises can be ready when the next disruption occurs.
Choose the right partner to deliver fully digital customer experiences
Smart Communications™ supports end-to-end, digital-first customer experiences throughout the customer lifecycle. Enterprises can extend the ROI of e-signature solutions by partnering with Smart Communications to enable true transformation from start to finish—collecting customer information, generating forms and agreements, and engaging in meaningful conversations in the future. With Smart Communications, companies or government agencies can say goodbye to paper-based forms and manual processes that are error-prone and time consuming to elevate engagement.
To help enterprises speed up and simplify transactions, Smart Communications partners with DocuSign to transform processes involved in collecting information, preparing documents, and then electronically signing them. SmartIQ™ powers DocuSign Guided Forms, a key component of the DocuSign Agreement Cloud, driving digital interviews that are adaptive, personalized, and contextual. Enterprises can pull data from systems of record and "guide" customers through an interview to confirm or complete. Then, the platform dynamically generates completed agreements that are delivered via DocuSign. Enterprises can use this data to trigger post-agreement actions such as billing, account activation and payments. Agreements can also be automatically synced to systems of record or content systems like SharePoint.
To truly transform the agreement to e-signature experience, enterprises need to think past being digitally available and consider how to make the end-to-end interaction as fast and frictionless as possible. This involves leveraging existing resources and technologies to optimize current processes and capitalizing on recent progress we've seen across people, process and technology to identify new ways to create meaningful, memorable experiences with customers at every point of interaction – experiences that give enterprises a competitive edge and make-or-break customer loyalty.
Get to know more about DocuSign: https://www.beryl8.com/en/technology/partners/docusign