24 August 2022
3 Reasons to adopt a Composable CX Platform from Genesys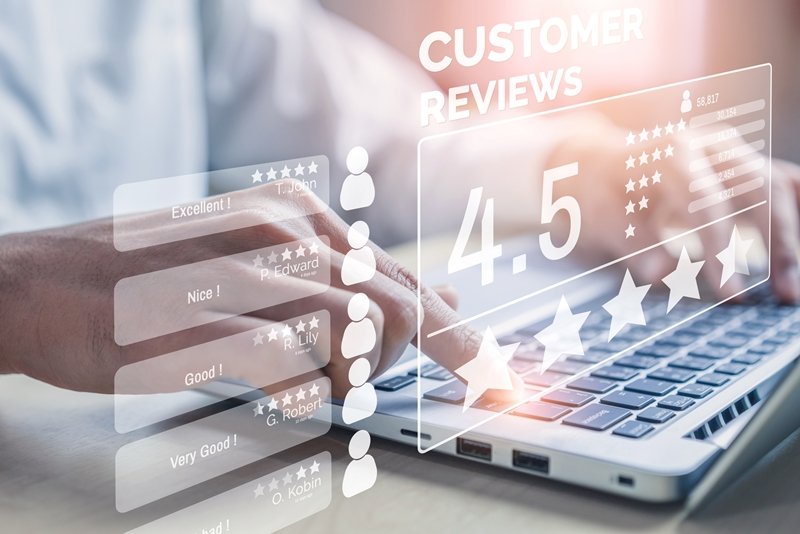 If your business isn't already competing on customer experience, it will be soon. In "The state of customer experience" report, almost 60% of surveyed organizations noted that customer experience (CX) is a board-level priority.
Customer-centric enterprises align their entire organizations around their customers. This new approach brings with it a complex set of business challenges across people, process and technology.
In this series, we've explored why developers should help choose composable CX platforms to turn innovation into a real-time behavior that every layer of the business can adopt. We also covered the three questions you should ask when evaluating CX marketplaces in your contact center. Now let's look at how a composable CX platform enhances your tech ecosystem. And we'll outline three key benefits for customers and employees.
1. Faster Innovation
IT leaders must support a range of CX technologies across marketing, sales, service and commerce. Collectively, these solutions - and others - form your CX ecosystem. And that ecosystem likely has a mix of existing legacy solutions as well as newer investments in the cloud.
And CX leaders must make sure everything works together, that data flows freely and that this all happens in real time. Seamless connectivity is essential.
Composable CX platforms provide a rich set of open APIs, simple no code/low code integration methods, and an expansive ecosystem of pre-built solutions and applications. This makes it easy to integrate and exchange data with other systems.
With the increased ease of connecting systems and data, lengthy and drawn-out integration projects give way to smarter, faster innovation.
2. Organizational Agility
Digital transformation is driving change in every part of the enterprise, including your CX ecosystem. New solutions are brought online. Existing systems are phased out. New channels emerge. And security threats grow and compliance needs change. Composable CX platforms thrive in these environments because they're designed to be flexible, adaptive and resilient in the face of uncertainty.
Composable CX platforms are modular, which enables greater agility. Enterprises can quickly turn on native capabilities, configure pre-built integrations with leading industry solutions or develop entirely new capabilities that are unique to their businesses.
The mix of capabilities delivered - and how they're applied - constantly evolves as IT and business co-create to address changing market conditions in real time.
The benefits of composable CX platforms aren't limited to plug-and-play modularity. Built to take full advantage of modern cloud technologies, these platforms scale automatically. They offer unmatched resiliency and undergo rigorous security and compliance testing.
With a composable CX platform, it's easy to keep pace with always-changing business demands.
3. Connected Customer Experiences
Successful companies place the customer experience at the center of all they do. And a modern CX ecosystem enables these companies to ensure the human experience remains a core focus. These ecosystems recognize that your customers take journeys with your organization to achieve personal goals.
During these journeys, they traverse multiple products, channels and business functions. And this collection of touchpoints and engagements represent the customer experience.
Composable CX platforms with customer journey analytics capabilities allow organizations to visualize, analyze and optimize journeys at scale. They collect data from every touchpoint across your CX ecosystem, including your website, CRM system, MarTech solutions, eCommerce and others.
Building a unified view of customers as they interact with your brand reveals the paths your most satisfied customers take. And it shows which interactions create customer loyalty — and which don't. Once you've discovered the most important journeys, you can deliver personalized experiences through the optimal touchpoint to build great customer experiences.
Moving Forward with Your Customer Experience Strategy
As brands strive to bring personalization and empathy to customer and employee experiences, they need a connected, intelligent and evolving CX ecosystem. Composable CX platforms bring together data, actionable insights, systems, integrations and automation to fully orchestrate experiences.
This allows enterprises of any size, location and budget to leverage an ecosystem of CX solutions. They set you apart from your competitors and allow you to adapt to changes in real time. And ultimately, they allow you to improve experiences for your customers and your employees.
To learn more about composable CX, including integrations with market leaders, such as Adobe, AWS, Google, Microsoft and Salesforce, get an overview of the Genesys Cloud CX ™ platform.
For more information about Genesys, please contact our Sales Team at www.beryl8.com/en/contact-us