29 August 2022
Accelerate Customer Success and Brand Loyalty with Data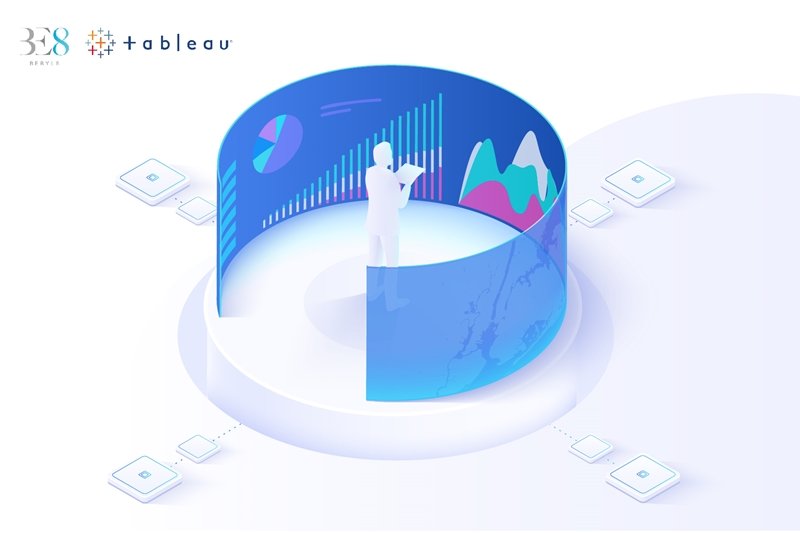 Recently, financial services and telecommunication providers have experienced significant challenges. They encountered digitally savvy competitors, increased expectations for online customer service (pre-and post-pandemic), and higher case volumes of agitated customers. Meanwhile, remote work affected the productivity of service staff, daily operations, and more. But they aren't the only service-driven industries reacting to disruption and increasing consumer expectations.
Quality of service can mean the difference between keeping or losing customers, so organizations need to examine how, where, and when they engage with them. A single customer view looking at experiences across service, marketing, and commerce is essential. Unfortunately, many businesses struggle with disparate data and disconnected applications that obfuscate that view. That means service fulfillment and relevant technologies must step up to help organizations deliver more consistent, seamless, swift, and personalized experiences for customers who agree "good enough" service won't suffice.
Transforming your service strategy and operations with data leads to better business results. A data-driven service approach is making a positive difference in the financial services and telecommunications industries and can also help your business achieve these benefits:
Enhanced, personalized customer experiences across all channels
More productive, empowered service agents influencing success
Increased efficiency, prioritization, and automation throughout service operations
Reduced IT complexity and costs leading to higher margin
The risks of poor customer experience
If customers experience less-than-stellar service, there's a greater risk of switching to competitors. In fact, 80% of consumers will switch after just one poor experience1-driving businesses to compete on more than price and choice. There are other serious downstream effects: increased customer churn, diminished reputation and trust, stalled growth, and attrition of employees, agents, or leadership.
Business circumstances can change instantly. Customer interactions can portend issues with serious implications (i.e., costly compliance or regulatory fines or sharp declines in satisfaction scores). Each problem puts a company at greater risk for stolen market share you can't afford to lose.
With a commitment to data-driven and digitally driven service operations-from the contact center to the field-you are better positioned with customers and can reduce or eliminate most risks. In digital environments, engagement barriers are often reduced or eliminated allowing customers to gain more service access, and brands to gain increased opportunities for better customer service delivery.
How to unlock data and transform customer service end-to-end
Transitioning to data-driven service starts with leaders' commitment to building and maintaining a cohesive data strategy spanning people, processes, and technologies that support business resilience and future growth. The next step is unifying data sources with intuitive and flexible analytics to achieve a single source of truth.
When you infuse analytics across service operations (and the business), agents and leaders gain that invaluable, complete customer view to impact personal, swift, effective service, and transform the call center from a siloed operation to an agile changemaker that affects marketing, sales, product development, and more. Tangible results include:
For financial services
Up to 31% increase in customer satisfaction
Up to 29% increase in agent and user productivity
Up to 27% reduction in customer retention
For telecommunications
37% faster time to resolution
55% decrease in cost to serve
53% increase in average revenue per user (ARPU)
Let's examine the four benefits of data-driven service and relevant resources as you focus on protecting the bottom line.
1. Enhanced, personalized customer experiences across channels
Customers are precious business assets, so carefully nurturing and protecting each relationship is key. Regardless of how they engage, each expects a personal interaction resulting in swift resolution. Maybe there's a service issue and they made several attempts to get help. Or maybe there's an opportunity to upsell their existing products and services. Unfortunately, the siloed data systems sitting inside and outside of your organization's customer relationship management (CRM) system make it more complicated to deliver best-in-class service.
Data, analytics, and AI are foundational to digital enterprises where functional insights drive positive business outcomes. According to McKinsey, many companies using data-driven practices report above-market growth of +15%-especially in the B2B market, but the same practices apply to B2C enterprises.
Analytics everywhere: Insights to actions for your contact center team and beyond
The combination of Tableau, the world-leading analytics platform, and Salesforce, the leading CRM, helps organizations streamline their customer onboarding, automate services across the contact center and elsewhere, and put data at the core of all customer relationships for more consistent, personal, and proactive experiences.
Using CRM Analytics (formerly Einstein Analytics), which is native to Salesforce, allows you to turn your customer-facing, contact center teams into trusted advisors that collaborate and act on AI-powered predictions and prescriptive recommendations in their workflow. They can work more efficiently, spot trends faster, and predict outcomes to clearly know their next best action in every customer interaction.
2. More productive, empowered service agents influencing success
When agents shift from system to system trying to access information and manually perform processes, customers feel and react to the effects of disengaged communication, fragmented experiences, and long wait times. They want meaningful interaction from service staff seeing a complete view of customer and business data to influence smarter responses and actions.
As noted in the "State of Service" report from Salesforce Research, 91% of customers say they'll make another purchase if the service is good.1 With intuitive analytics, your agents can access and catalog data, then analyze it for valuable and trusted insights, and also share it with others to act in customers' best interests. Access to pre-built dashboards like Tableau's Call Center Accelerator gives your service team deeper views of overall service levels and helps all business leaders analyze agent performance-good and bad. Feel confident knowing data is at their fingertips to make better, quicker decisions in all customer interactions.
3. Increased efficiency and prioritization of more complex cases throughout service operations
Before 2020, contact centers could manage traditional customer demand and service spikes. But these spikes are usually short-lived and predictable versus the unforeseen changes and new expectations growing from digital engagement and the pandemic. With a smaller workforce also handling call center cases due to downsizing, data-driven technologies that support efficiency, prioritization, and automation are necessary to the experience equation-particularly for large, dispersed enterprises.
Today, interactive analytics with built-in AI help your staff confidently understand all customer data and service performance in their workflows, which helps them be more predictive and proactive when choosing how to act on behalf of customers. AI-powered analytics also fuel speed to insights for better contact routing, improved call center and field staff capacity, and automation of more cumbersome, time-intensive processes. For example, a single dashboard displaying call center KPIs in Tableau can help management see and know where to optimize operations-from streamlining or eliminating multisystem dependencies to automating low-value processes that hamper productivity and communication. This frees up service staff to help more customers and address more complex cases.
4. Reduced IT complexity and costs leading to higher margins
By using a self-service solution like Tableau, gain highly configurable, manageable, and customizable analytics to increase performance clarity and create faster, more accurate business decisions or predictions. IT is no longer a bottleneck, and service operations staff, business analysts, and executives have a clear understanding with direct visibility of the customer journey and what factors extend or detract from success.
This can translate to better planning with staffing, forecasting, and seasonality to reduce service costs and maintain high-quality, year-round customer engagement.
Embrace data-first service and win with customers
In the competitive, highly regulated environment facing financial services, telecommunications, and other industries, leading with data-first service creates a winning position. Grow and protect valued customer relationships with the help of a world-leading analytics solution like Tableau combined with Salesforce, the leading CRM, to connect with customers in more meaningful ways across every channel-every time.
For more information about Tableau, please contact our Sales Team at www.beryl8.com/en/contact-us