21 September 2022
3 Sales Enablement Tips To Ignite Your Selling Engine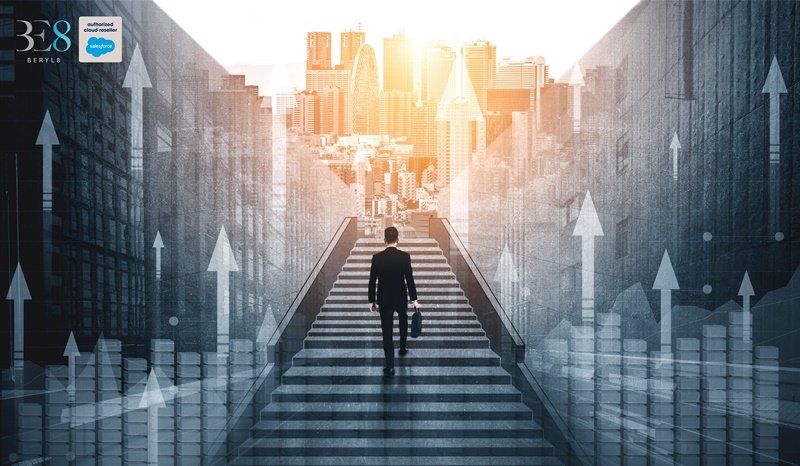 Here's what we at Salesforce use to drive measurable success for reps and grow revenue. You can customize these strategies for your team, too.
Sales reps are the engine that drives your pipeline. But that engine only works when reps get the training they need on the latest tools and sales strategies. Here's the rub: it's easy to lose sales momentum if you pull your team away from selling for training. Even worse, you can see little to no impact if all you do is roll out generic enablement programs that don't address individual rep challenges.
The solution? An effective sales enablement program that focuses on improving reps' individual performance and boosting revenue while keeping everything running.
In the latest episode of our "Salesforce on Salesforce" series, we tackle three sales enablement tips our own sales leaders use to drive measurable success for reps and grow revenue - strategies you can use, too. Let's take a peek.
Tip #1: Focus enablement on outcomes
Fundamentally, enablement is about upskilling your reps with ongoing training modules, content, and process guides. However, it's not enough to frame this as generic "how to sell" training with no connection to revenue goals. A study from research firm CSO Insights shows 76% of sales leaders focused on enablement are unable to prove how enablement efforts are making an impact that affects revenue. For enablement to work effectively, sales leaders need to tie it to concrete, clearly defined outcomes.
Here's how you do it: identify a target metric that will have a significant business impact. Then work backwards to create training that directly affects that goal. That way, if your sales enablement is working, you'll have quantifiable proof. If not, you can see it in the numbers and adjust.
At Salesforce, we do this by identifying an outcome we want to achieve - say, reducing cycle length. We then pinpoint common roadblocks that lengthen or stall the deal process and devise a training program to address them with new strategies or skills. We use Tableau Analytics to monitor how the program changes reps' day-to-day selling activities and how these activities are moving the needle on sales cycles and, ultimately, revenue.
Tip #2: Integrate enablement into the rep workflow
Sales reps hate change - but only when it doesn't make their job easier. Sales enablement, often guided by new technology, faces resistance because reps see new tools as too complicated to use or disruptive to their existing processes. The key is to integrate enablement right where work is happening so reps use the same tools to sell and train.
That means making training resources readily available to reps through apps and programs they already use. For example, at Salesforce, we make it easy for reps to access onboarding resources and, once they're in the flow of work, account information right from Slack. When reps have access to the information they need, in the selling moments they need it, they can avoid one of the worst phrases in sales: "I'll get back to you on that."
"Sales reps hate change - but only when it doesn't make their job easier."
Tip #3: Personalize sales enablement tips for each rep
Every sales rep is different, with their own unique set of skills - and challenges. That's why sales enablement tips should be personalized to fit the needs and skills of each one. The problem is, enablement personalization can be time-intensive if done manually. The solution is automation.
Here's how this works at Salesforce: sales leaders use a conversation insight tool to automate sales call analysis, and identify areas for rep improvement. Then, they fold specific content, resources, tools, and reminders into CRM workflows that can be triggered by rep behavior.
Want more sales enablement tips?
Effective sales enablement should be simple: the right training, content, and coaching delivered in the flow of work empowers reps to speed deals through the pipeline and keep the sales engine running on all cylinders. With training milestones in place and a clear outcome in your sights, you can ensure that your enablement is working.
Want to learn more about how we supercharge sales? Check out our "Salesforce on Salesforce" series. It offers tricks of the trade that have helped us become the world's fastest growing enterprise software company.