19 July 2023
Bringing Generative AI to Contracts and Agreements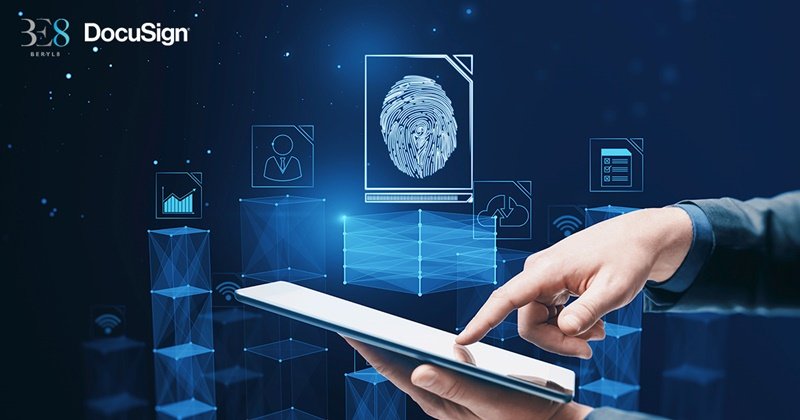 Over the past few months we've seen new AI technology fundamentally change the way information can be accessed, understood and analyzed. Whether it's writing blogs, summarizing text or creating a packing list for your next trip, AI can unlock endless possibilities both personally and professionally. At DocuSign, we're actively looking at ways in which AI can empower our customers to be more productive in their agreement processes. That's why we built capabilities rooted in AI, like document highlighting or remote ID verification, over the years to help transform the way our customers work.
Today we are introducing our next innovation for bringing AI powered experiences for our customers.
Introducing Agreement Summarization
As we continue down our journey with AI, our goals have evolved into one main area of focus: how can we make agreement processes as simple as possible for our customers and their signers?
One obvious area of friction emerged: how signers review and understand their agreements. Oftentimes signers receive an agreement with important information that's difficult to find because it's surrounded by hard to understand legalese. They can spend hours trying to make sense of it: going back and forth with the sender asking questions, searching for answers themselves, or perhaps giving up altogether. The overall experience can be frustrating, confusing and can lead to unnecessary delays in business. Imagine if this process could be simplified and the signer could get key parts of the agreement summarized for them with the click of a button?
That's what our newest feature, Agreement Summarization, aims to solve. This new feature, enabled by our integration with Azure's OpenAI Service, simplifies the document review process by using AI to surface the most critical components of a document, enabling signers to get a better grasp on key information in their agreement. This allows them to make more informed decisions faster, saving time in the review process.
This new functionality will be in limited availability at launch for a smaller set of customers (more information here).
Why is AI critical to changing how we agree?
While many organizations have experienced tremendous benefits from digitizing their agreement processes with DocuSign, there are still many steps that remain unnecessarily manual and time intensive. By bringing AI to the end-to-end agreement process, we believe organizations can unleash incredible productivity gains, mitigate risks and improve the overall experience of every stakeholder. This perspective is informed by some of the AI innovations we have already introduced into our products:
eSignature: Help signers search and find agreement key terms within an agreement by highlighting searched for content sections, making reviews easier and faster.
CLM: Seamlessly identify and extract common legal concepts and terms, speeding up document review, reducing contractual risk and generating better agreement intelligence.
Identify: Remotely verify a person's ID and liveness in minutes in a secure and trusted manner, replacing the need for traditional time-intensive and cumbersome video or in-person checks.
These are just a few examples of how we are deploying AI in tangible and useful ways to improve outcomes for customers. There is even more coming in the next few months, and our commitment to customers is that future AI innovations from DocuSign will be guided by a few principles:
Trust: We have already seen how the use of Large Language Models (LLMs) can raise questions about things like data use, privacy and consent. As we go down this path, we are cognizant of the immense trust our customers place in our company to manage the billions of mission critical agreements they use to run their business every day. It is a huge responsibility and our commitment to customers is that any AI innovation from us will have customer consent, privacy-by-design, security-by-design and uncompromising transparency at its core.
Accuracy: While perfect may not be possible when it comes to AI, we are committed to releasing the highest quality results possible for our 1+ million customers and billions of signers. We are also building user feedback mechanisms into every AI feature, ensuring a virtuous feedback loop that will continue to make our offerings even better as they are used over time.
Experience: AI for the sake of novelty is interesting, but we are primarily focused on delivering value to customers. This means embedding AI enabled features when and where they matter most. In an ideal world, our users and their end customers won't 'know' they are being assisted by AI. They will just be getting more, higher quality, work done while delivering more value to their organization.
Interested in learning more? Click here to discover more about Docusign's capabilities!