26 July 2023
Win the Data & AI Talent Battle: Upskilling With Dataiku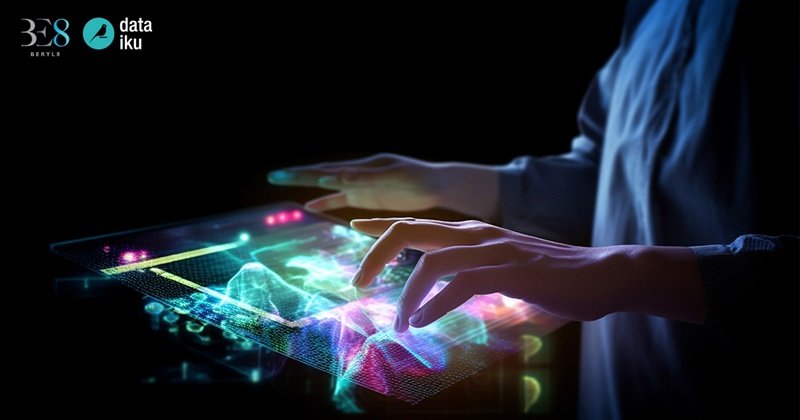 In a survey of nearly 2,000 companies across eight countries, Harvard Business Review found that the most diverse enterprises were also the most innovative. In fact, "companies with above-average total diversity, measured as the average of six dimensions of diversity (migration, industry, career path, gender, education, age), had 19% points higher innovation revenues." It's not just hearsay — diverse teams indeed drive financial performance and improved business outcomes.
What's one guaranteed path to diverse teams, particularly in the analytics and AI space? Upskilling. We mean getting 10 to 100 times more people involved with analytics and AI development by providing self-service training for frontline domain experts. There is consensus that getting domain experts involved is key to reducing risk and increasing ROI. McKinsey said it's "nearly impossible for businesses to deliver impact with AI without business domain knowledge," and AI pioneer Andrew Ng said AI allows "domain experts to express their knowledge through the form of data."
How Does Dataiku Help With Upskilling?
As the platform for Everyday AI, Dataiku enables data experts and domain experts to work together to build AI into their daily operations. Regardless of where your organization is in the ever-evolving AI maturity journey, Dataiku is designed to help democratize analytics and AI and accelerate innovation.
Domain experts can find data more easily, create insights with self-service analytics (like dashboards or no-code applications), or even design AutoML projects for citizen data scientist enthusiasts. At the same time and, more importantly in the same platform, data experts can accelerate the way they prepare data, build models in their preferred way with familiar tools, and operationalize projects — monitoring their first two, 10, and eventually 100+ models in production.
Further, when it comes to how Dataiku can help with employee retention, remote work enablement, and continuity of AI efforts, the platform:
Dataiku offers a single access point for all data needs:
Dataiku connects to existing infrastructure, so there is no need to move data for processing. Format and schema detection allow instant access to data wherever it's stored. From a remote work standpoint, it means that the way people work with data stays consistent and secure, regardless of changes in underlying systems, staff, etc.
Dataiku is built for everyone:
As we've mentioned, Dataiku is fundamentally designed for and used by all kinds of professionals (whether they are data scientists, IT, data engineers, software engineers, business people, managers, analysts, and more) at companies around the world.
Dataiku is collaborative at its core:
Dataiku handles both horizontal and vertical collaboration with ease with a complete suite of features that enables communications and allows data and domain experts to work with data their way.
Dataiku is truly end to end:
With Dataiku, teams can do everything in one tool with one simple and unified UI — from connecting data to ETL and model creation to operationalization and model monitoring in production. This is the case no matter the enterprise's underlying data architecture, industry, or use case.
The best part? You can set all of this up in a way that works best for you. From a "unicorn team" creating its first catalog of projects to data experts creating reusable and scalable templates that other departments can pick up, to diverse teams across the entire organization, Dataiku will meet you where you are.
More information about MLOps or Dataiku, the World's leading platform for Everyday AI, systemizing data usage for exceptional business results. Click