22 September 2023
Chance and Challenge Vietnam Co. Ltd (CAC Vietnam)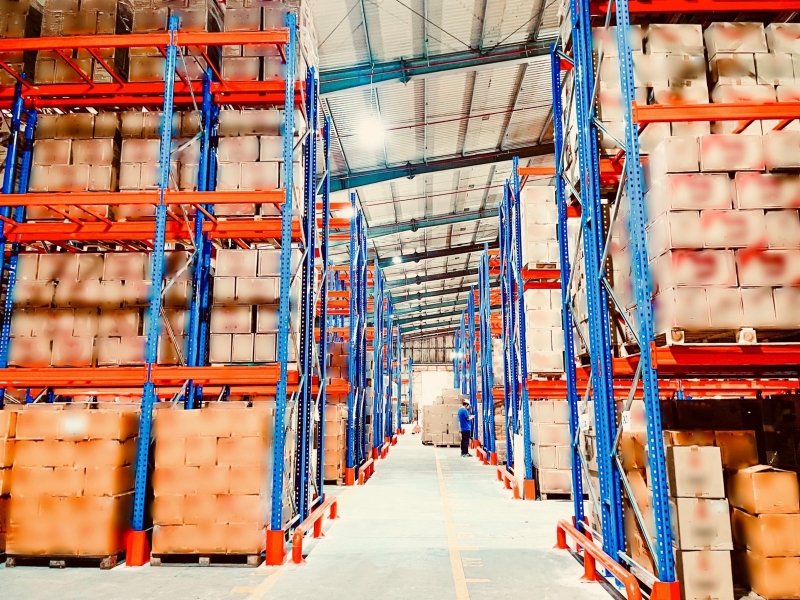 Chance and Challenge Vietnam: Sales, Service, and Marketing Transformation with Salesforce by Beryl 8 Plus
"Customers are at the heart of our organization. Our partnership with Beryl 8 Plus - Vietnam and Salesforce has transformed our distribution business into becoming a digitally customer-centric organization." Mr. Adisai Prasertsri, CEO of Chance and Challenge Vietnam (CAC Vietnam)
Related Products and Services:
Salesforce Sales Cloud
Salesforce Service Cloud
Salesforce Marketing Engagement Cloud
Integration with Zalo (Vietnam's leading communications application) and existing ERP system
Chance and Challenge Vietnam (CAC Vietnam) has transformed its sales, service and digital marketing process Salesforce Technology as advised and implemented by Beryl 8 Plus -Vietnam
CAC Vietnam is the #1 Thai consumer goods distributor in Vietnam, bringing Thai products to over 65 provinces across the country. Under the leadership of Mr. Adisai, the company has constantly pursued its mission "To be the leading FMCG distributor in Vietnam and Indochina delivering best quality products and services to business partners with in-depth marketing knowledge, world class supply chain and distribution network". The company has been successful in selling these products to the Vietnamese consumers through the main channels of Modern Trade and General Trade as well as online channels.
In 2022, CAC Vietnam was ready to step up and transform its organization to increase efficiency and drive growth. Inspired by the "GROWTH IQ Master the 10 Paths to Grow Your Business" by Tiffany Bova, a former Salesforce Veteran, Mr. Adisai also wanted CAC Vietnam to put "Customer at the heart of the organization". To make this a reality, he needed to empower his sales, services and marketing teams with the right technology to make their business processes more effective. Mr. Adisai wanted the world's number one CRM software, hence automatically picking Salesforce as the technology of choice.
He searched around the Vietnamese market to find the right implementation partner who has had the business consultancy expertise, Salesforce implementation experience and professional way of working, who could be the long-term partner for CAC Vietnam. He contacted Beryl 8 Plus -Vietnam and was recommended a digital roadmap allowing CAC Vietnam to:
Empower CAC Vietnam organization to have 360 degrees views of their customers.
Allow the CAC Vietnam's sales team to serve their customers more effectively.
Increase the satisfaction of their customers by automating the customer service process
Drive effective marketing campaigns which are beneficial to prospects from different segments over email and Zalo
By demonstrating tailor-made POC for CAC Vietnam, Beryl8- Vietnam was selected to implement the Salesforce Sales & Service Cloud, Salesforce Digital Engagement, and Salesforce Marketing Engagement Cloud.
"Salesforce Sales Cloud & Salesforce Service Cloud made us rethink our sales and service process and the way we can serve our customers even better. Salesforce Marketing Cloud forced us to think through our marketing campaigns and customer journeys for both our prospects and existing customers." said Khun Adisai
Throughout the engagement, Mr. Adisai himself acted as the digital transformation project manager alongside the delivery team of Beryl 8 Plus. CAC Vietnam and Beryl 8 Plus -Vietnam invested a lot of time in eliciting clear requirements around the sales and service processes. Beryl 8 Plus -Vietnam consulted CAC Vietnam in the concepts and possibilities of digital marketing around personalized communications over digital messages such as email and Zalo as well as personalizing the CAC Vietnam's touch over digital customer journeys. After gaining clear understanding of the requirements, the Beryl 8 Plus -Vietnam team was able to design the architecture of Salesforce to suit their business needs and was able to successfully roll out the project for CAC Vietnam's sales, service, and marketing teams. Beryl8-Vietnam believes in the philosophy of empowering the customers with Salesforce skills and knowledge.
"Our success comes from delivering a Salesforce system which meets our clients' needs and helps them to grow their business to another level while also having the peace of mind that our clients are skilled in managing the Salesforce system by themselves post project" stated Sean Wolfman, General Director of Beryl 8 Plus -Vietnam.
Mr. Adisai has continued to institutionalize Salesforce into their business practices. He encourages his sales and service teams to use Salesforce in their daily practices, analyzing the stages of sales, identifying gaps in the customers' needs and automating their processes so that "Customer is always at the heart of CAC Vietnam's organization".